No, it's not a typo. Don't let the '2020' distract you.
The much anticipated Dubai Expo 2020 was delayed like many other events due to the pandemic, but one of the greatest shows on earth is ready to roll, from 1 October, 2021, until 30 March, 2022.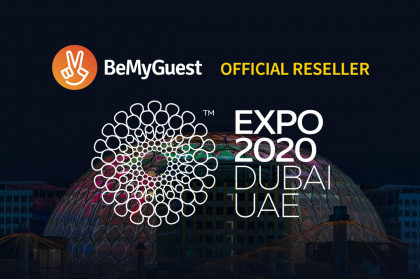 Now is the time to get your Dubai Expo 2020 tickets, and with BeMyGuest an Official Reseller, you can book Same Day, Multi Day, and unique Combo tickets featuring other popular attractions and experiences in Dubai. Contact your account manager, or log in to your Agent's account on the Agents Marketplace.
The global event held every five years celebrates innovation, humanitarian progression and achievements, and cooperative endeavours between businesses, science, technology and countries.
Held for the first time in the Middle East, 192 nations will participate, with the event expected to attract up to 25 million visitors.
'Connecting Minds, Creating the Future' is the theme. Get tickets for your customers now!