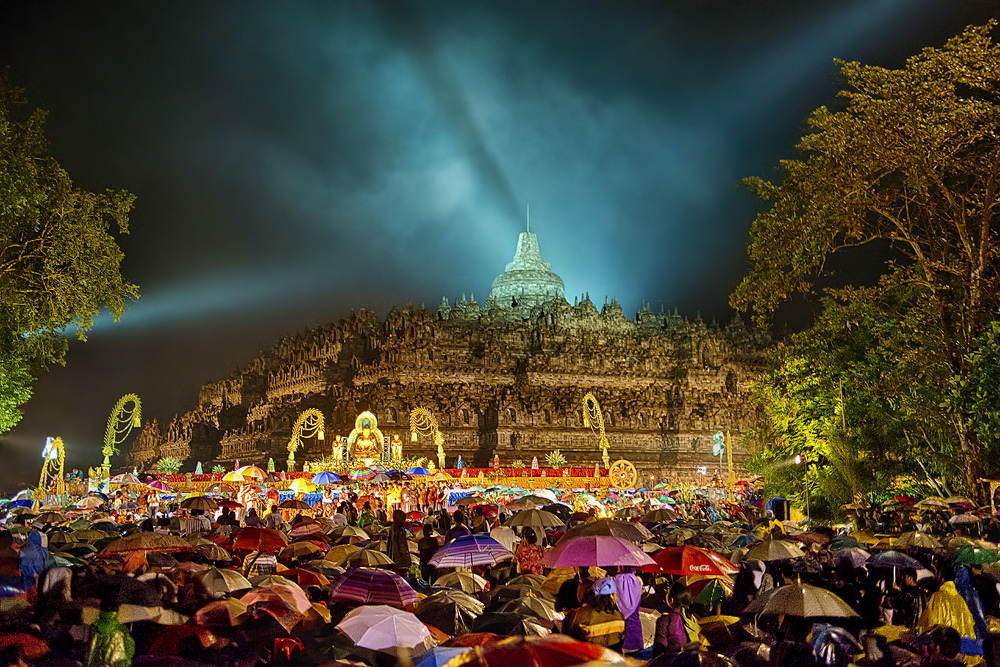 Most of us living in Southeast Asia have seen Vesak Day celebrations at some point in our lives, but do you know what it's all about?
Significance and Practices
Vesak Day is celebrated by Buddhists worldwide, as it marks the birth, enlightenment (nirvana) and death (parinirvana) of Siddharta Gautama Buddha. Buddhists commemorate this day by visiting temples, eating vegetarian meals and presenting offerings of flowers, candles and incense. The offerings are a symbolic reminder of the Buddhist perspective that life is transient and subject to decay, just like the offerings.
To mark the day, temples are decorated with flags and flowers, while worshippers gather at the temple as early as the pre-dawn hours. They will sing hymns while the monks in saffron robes chant sutras, which are Buddhist scriptures. Statues of Buddha are bathed, which alludes to Buddha being blessed by the waters of the nine dragons after his birth, according to Buddhist canon.
Mahayana Buddhists will also carry out an arduous ritual called the "three-step, one-bow" ritual, which entails taking two steps on one's knees and bowing on the third step while praying.
It is a Buddhist belief that any good deed done on Vesak Day will multiply one's merit. This has given rise to the practice of releasing caged birds and animals on Vesak Day. However, in Singapore, most of these caged animals are domesticated and cannot fend for themselves in the wild. Thus, you may be doing these animals a greater kindness by choosing another good deed that doesn't involve releasing them, as both the National Parks Board and the Buddhist Fellowship have advised.
Vesak Day in Singapore
Mingle with the crowd at the Buddha Tooth Relic Temple and Museum in Chinatown, which is home to the Sacred Buddha Tooth Relic, contained in a massive 3.5-tonne stupa constructed with 320kg of gold donated by devotees.
Alternately, you can hop over to the Lian Shan Shuang Lin Temple, which means "Twin Grove of the Lotus Mountain Buddhist Temple." Completed in 1908, the Lian Shan Shuang Lin Temple is the oldest Buddhist temple in Singapore and is located on a sprawling 50-acre site. It's also the second largest Buddhist temple in Asia.
The Sakya Muni Buddha Gaya Temple is another temple well worth a visit. Also known as the Temple of 1000 Lights, this temple has a strong Thai influence in its architecture. Once you enter the temple, you'll see a 15-metre high statue of Buddha nestled in a chain of lights so long that it does seem quite possible there's 1,000 of them! The base of this luminous statue is adorned with frescoes featuring significant events in Buddha's life.